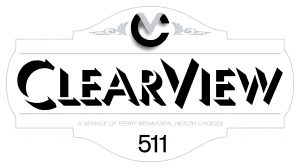 About ClearView:
ClearView assist individuals who desire abstinence and/or recovery from substance abuse disorders through a safe, medically-monitored withdrawal management program with the use of medications to ease the stress of physical withdrawal, as well as placement in the appropriate level of aftercare. ClearView has a daily schedule starting at 6am with morning medication and withdrawal assessments. Throughout the day, residents will either be in their private suites, with medical staff, in a class, therapy group, individual counseling sessions, or working with a case manager to transition to further treatment. The length of stay is determined by the client's progress during withdrawal management. The specifics of what treatment is for you will be determined by you and your counselor. Together your job will be to make sure you get the treatment you need and not just the help that is available.
ClearView gives priority for admission to pregnant women, men and women with dependent children and IV drug users.
Priority for admission is also given to residents of the following counties: Perry, Morgan, Muskingum, Noble, Guernsey and Coshocton. These counties are within our Mental Health & Recovery Services Board area and are our target counties for funding.
Service and Treatment Modalities Used
Medication Assisted Therapy
Medically Monitored Withdrawal Management
Cognitive Behavioral Therapy
Motivational Interviewing